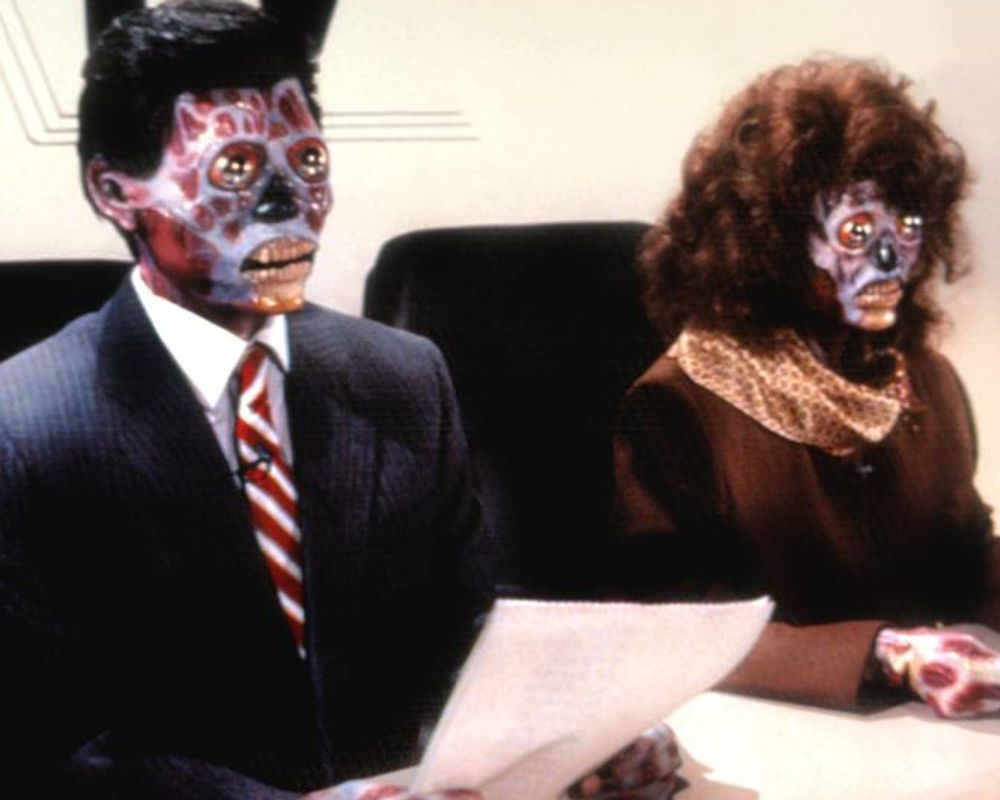 WEYE, CH 369 News Archives
The Full Collection of HeadEye Historical Documents as originally reported on the Home page's "Current News."
The First Report! Originally Posted 11/29/2019 
New Site! Debut Single! Album Support Package! 
And more! Welcome to HeadEye.org! Thanks for being here as we kick off our intergalactic tour! 
Witaj! Thanks so much for stopping by the bridge. There's a megaton of cool happenings happening around our happenin' quadrant right now. We just dropped the debut single "Shadyside" (w/ B-Side "Irish Melody") on BLACK FRIDAY along with an album-support package of goodies that will go towards funding the full VINYL ALBUM set to hit shelves in 2020! Come grab one at a gig or visit the HeadEye MERCH STORE link above. $19.99 gets you a loaded custom USB with the single "Shadyside," exclusive pix and behind-the-scenes videos, one of THREE sweet HeadEye stickers, special HeadEye mints, and access to the next TWO SINGLES coming for Valentine's Day and Record Store Day. There's also t-shirts and more on the way. So polish up your antennas and hop aboard the shuttlecraft--HeadEye is taking off! 
A special note: we're glad you're here growing with us--this site is still under construction. Consider this our "soft opening." There's a bunch of material, merch, music, information and more on the way. Please sign the mailing list above and keep your eyes open for all the HeadEye updates!
(Originally Posted 12/11/19)  (Updated 12/20/19) 
The Wheel in the Sky is Hecka Spinning!   
OR...When it Rains it Floods!  
What a crazy couple of weeks here at the landing pad! It's hard to believe that we dropped the debut single "Shadyside" (w/ B-Side "Irish Melody") less than TWO WEEKS ago, because since then all of the following things have happened: 
*We entered into an agreement to have the Compact Disc Center be our OFFICIAL brick and mortar outlet where you can pop in any time for HeadEye merch. 
*Both songs have been featured on 91.3 WLVR. 
*Two really super cool INTERGALACTIC TOUR T-Shirts have landed, and we had a release party at Lost Tavern Brewery's tap room on beautiful Christmasy Main Street Bethlehem. 
*EIGHT of the featured artists on the upcoming album (including composer/keyboardist/lyricist Jason Hedrington and producer/engineer John Paul DeBard) and 6 out of the 12 artists on "Shadyside" were just nominated for Lehigh Valley Music Awards. There's a nice write-up by John Moser in The Morning Call here: 
https://www.mcall.com/entertainment/lehigh-valley-music/mc-ent-lehigh-valley-music-awards-nominations-20191209-nht3du557vft5fw74e5bfgguje-story.html 
You can vote here: https://lehighvalleymusicawards.org/ 
*A REALLY nice article about the story-behind-the-release of "Shadyside" was just published by Dustin Schoof. It's a fun read! You can check it out on his website here: 
https://www.dustinschoof.com/schoof-blog/2019/12/2/chatting-with-the-alien-jason-hedrington-on-the-cosmic-rock-n-roll-journey-of-headeye?fbclid=IwAR08kgJ0S_ST3S9frjwn7xWXBM9EsN6QS7RQi6bwgAaRa7ww-H3_h3njXP4 
*We've already been working in the studio preparing the NEXT single, "Ja Aber Nein," dropping Valentine's Day! 
And we're also still selling the album-support package to fund the full VINYL ALBUM set to hit shelves in 2020! Wander on over to the MERCH STORE (link above) to get your custom USB with the single "Shadyside," the B-Side "Irish Melody," exclusive pix and behind-the-scenes videos, one of THREE sweet HeadEye stickers, special HeadEye mints, and access to the next TWO SINGLES. 
You can also order the shirts there! In short there's a ton of great CHRISTMAS GIFTS locked and loaded and ready to go! 
So yeah...there's lots happening and even more on the way. Make sure you sign up to the newsletter/mailing list above and keep yourself in the timeloop. 
And remember: Whatever you get inta...take care of your antennae! See you soon, nanoo, nanoo!
(Originally Posted 02/12/2020)
NEW SINGLE, "JA ABER NEIN," HAS LANDED! 
More Valley All-Stars and Das Germans in the UFO. OH JA!
After a brief swing across The Local Group cluster on intergalactic tour to the Triangulum Galaxy we were glad to get back to Studio 73 to finish the SECOND single...and the FIRST ALBUM TRACK! "Ja Aber Nein" OUT NOW--released February 14th, because there's no better occasion to drop a song about breaking up due to the advice of your psychic than Valentine's Day! (Not to mention that love triangle ballad B-Side!) 
Let us tell you a bit about this next track: 
*We've got reappearances by the gang from Touchstone Theater's JAKOPA'S PUNCH: Emma Ackerman [Touchstone Ensemble Member] on flute, Silagh White [Lehigh Valley Symphony] on Bassoon, the Jakopa Horns, and newcomer Alyssa Lou Ann Allen [Rio Bossa, Soul Folks] on vocals! 
*We've also got the return appearance of Erik Santana [Hexting, Phlesh] throwing down the sitar-flavored guitar, and HeadEye's own Shawn Cavanaugh [LVMA Bassist of the Year]  schlappin' da bass (bassists LOVE IT when you say "schlappin da bass") and Jason E.R. Hedrington on piano, Moog Voyager, and tuba.   
*Drums this time around are laid down by Bret Talbert--you may remember him from Lehigh Valley band The Vultures.  
*And, of course, it's all being recorded at Studio 73 by Mr Bootleg Sound himself, the Pope of Indie Rock, producer John Paul DeBard. 
*Wait, what? We also have Improv Comedy superstar Sam Beedle [Synced Up, Sam Beedle's Magical Happy Hour, Touchstone] on this track??? Holy cow, I wonder what THAT sounds like? I mean, besides totally freekin awesome.  
*Oh...yeah...and then there's Barry "Bee" on sax. If you know...YOU KNOW. This guy's list of achievements and collaborations would fill this entire news section. Let's just say for now that he's blessed us by being a total ringer...and he's got the golden hardware and New Power Generation jacket to prove it. 'Nuff said.  
*Oh...yeah...and then there's the little matter of DAS GERMANS. The incredibly talented and creative forces behind Berlin, Germany's band TWO TIMES TWICE have joined us this time around for an exciting INTERNATIONAL collaboration. Via the modern miracle of Transatlantic fiberoptic cables and digital angels dancing on photon pins Sarah Sordid and Edyta Rogowska have supplied us with some of the hottest backing vocals and Hip Hop we and you (soon) have heard in a long time. We're really excited to feature these ladies and the work they are doing overseas at http://twotimestwice.com/  
So get ready for the tasty treats and sonic seismic blasts of our exploration into the Psuedoscience side of love--the metaphysics of it all--the New Age prophecy of YES BUT NO. It's "Ja Aber Nein.". 
Oh...and for good measure (cuz it's V-Day) how about that bonus B-Side where the main character sings to the third person in a love triangle...sung by the silky smooth Justin Fava formerly of Kill the Broadcast. We call him The Starland Fava Band and alternately FAVA VOX. Yeah. That's happening too.   
Both available under our MUSIC link above. Download a copy for your bestest loved one(s)! Love long and prosper! 
(Originally posted Tuesday, 10/27/2020)
NEW Double A-Side Single & Afternoon Delight Returns!
 "Facebook Booty Call" / "Disappear Now" have dropped! HeadEye Crew Hosts Weekly Webcast. 
Intergalactically speaking it's been business as usual around the ol' UFO cockpit this past summer as Earth struggled (CONTINUES to struggle) to contain the vernacularly-named Covid virus. We've spent the bulk of quarantine on Moon Base 5 and the Studio 73 Satellite diligently recording, mixing, mastering and all the regularish things that go into album production, and making sure the proverb remains apt that the show must go on. Ah, music in the time of pandemic. 
As restrictions loosened we transitioned to the Antarctic Ocean Floor Base 11 before braving the maskless hordes by resetting ourselves on solid ground at Studio 73's terrestrial Earth station in the USA's Pennsylvania Saucon Valley.  
And like the British press saying The Beatles were OVER while the band mwee-ha-ha'ed and rubbed their hands together like supervillians about to kindly present their masterwork SGT. PEPPERS we here in the HeadEye camp have silently but surely been preparing for the oncoming onslaught.  
And so it begins... 
FIRST...we've decided that kickin' it old school is our particular wheelhouse, so we've dropped an old-fashioned DOUBLE A-SIDE single: "Facebook Booty Call" and "Disappear Now" (which will both be featured on the UPCOMING ALBUM...more on that shortly). These two songs make up the bookends of "The Facebook Story Arc" of the musical. [Oh yeah...if you missed earlier memos...the album is a whimsical blend of thematic-concept-album-full-on-musical. So there's that in the works as well.]You can scroll on over to our MUSIC link above and download both for $1.49 each or stream it for free. Further donations are enthusiastically accepted at Venmo: @HeadEye 
Both singles again feature an All-Star guest cast. Please show these folks your love and appreciation: 
FACEBOOK BOOTY CALL: Lead Vox, Jenny founds (https://www.rubydearmusic.com); Sax, Barry "Bee" (https://www.facebook.com/barry.bee.16); Drums, Zach Martin. DISAPPEAR NOW: All Guitars, Ryan Harrington (https://ryanharrington.band) 
The full album is dropping digitally on CYBER MONDAY. Pre-orders are available by purchasing the USB, also at the MUSIC link. CD copies are coming for the holidays and VINYL is on the way--we're aiming for RECORD STORE DAY 2021.  
In addition to all the recording work we are BACK LIVE on the miracle of the internet. Every Tuesday a HeadEye crew member hosts AFTERNOON DELIGHT on Jason E. Hedrington's Facebook page & Instagram @HeadEyeMusic, AND every Wednesday the Earthling behind it all, Jason, hosts "Long-Winded Wednesday."  
There's also a bunch of cool new merch on the way featuring the spectacular designs of HeadEye Art Director Nate Fehlauer of Wiscy Jones Creative (www.wiscyjones.com) who is also responsible for the cover art on these new singles. Stay in touch with the fast and furious upcoming action here, on the Facebook page (@HeadEye), and sign the mailing list above!  
Now go get the singles!  MAKE IT SO! 
(Originally Posted Cyber Monday--November 30th--2020)
THE ALBUM HAS DROPPED!!!
 The Digital Download version is now available HERE at the site's "MUSIC" link.
Well, what is there to say after working on an album and finally releasing it after two years? QUITE A BIT, ACTUALLY!  
There's so much to get to and so many people to thank, but we should start by explaining exactly what's going on here. 
First, this is the DIGITAL ONLY DOWNLOAD version of the album. It's available by clicking on the "Music" link in the title bar above. You can download your copy for $10 and walk away with a lot of awesomeness for a very small price. 
OR you can take the opportunity to PRE-ORDER physical copies of the album which will essentially amount to getting a FREE digital copy NOW and more better stuff later as well. Let us explain... 
For $15 you'll get the full album digital download, a CD later (due out by the holidays), AND one of our HeadEye USB sticks containing BONUS MATERIAL photos, videos, and other behind-the-scenes goodies.  
For $25 you'll get the download and the USB stick NOW, and the VINYL RECORD version due for release on RECORD STORE DAY next April 2021. 
At this point we should also remind you that with the CD and the vinyl you will also get extra art, inserts, stories, and goodies. The vinyl version will contain special inserts including stickers and a tour poster, AND both versions will feature different album slow flows and edits for the super geeks, collectors and even mildly interested fans :) 
Oh, but wait--there's MORE...you can have ALL FOUR things (download, CD, Vinyl, USB stick) and therefore EVERY POSSIBLE song version, every piece of art (we really can't stress how amazing and cool the art is!) by purchasing THE MOTHERSHIP SET for $30. That's the price of JUST a piece of new vinyl! 
And if that weren't enough...you can upgrade for an extra $10 and get the FULL STICKER PACK (7 stickers valued at $3 each) and get THE STARFLEET ARMADA PACK of ALL music formats, ALL art, ALL inserts & stickers for $40.  YOWZA!  
But whatever you do (even if you don't purchase anything) the most important thing of all to us is to visit the "THE CREW" link in the title bar to gaze upon the amazing list of people who helped make this album happen. These aren't exactly run-of-the-mill easy songs, and SO MANY people brought SO MANY skills to the table in their gracious dedication to the cause. This album and every second of these songs stands on the shoulders of these amazing artists. PLEASE PLEASE PLEASE visit THE CREW and follow the links to THEIR own projects and SUPPORT THE PEOPLE WHO SUPPORTED US.  
There really is so much more to talk about...perhaps soon...for now it's simply GO GET THE ALBUM and GO SUPPORT OUR GENEROUS HARD WORKING FRIENDS!  
And keep in mind...this is just PART ONE of a lot of things coming through the wormhole--the next album, the musical, the unfolding Sci-Fi universe full of crazy characters...hop on the UFO now because we have a crazy ride planned for you all! May the Nanoo be ever with you! Woohoo! THE DEBUT ALBUM! Here we go!!! 
(Originally Posted Late February, 2021)
 2021...ENGAGE!
 EARTH GIRLS Digital Download & CD both NOW AVAILABLE. Vinyl currently Pre-Ordering. All at the site's "MUSIC" link!
The fast and furious action that ended HeadEye's 2020 Earth year is slowly shrinking in the UFO's rear-view mirror as the engines hit high warp on their way to the next set of missions, so the crew is taking a quick deep breath here to look back briefly, reflect, and document exactly where we're at as we prepare for the next push!  
If you missed the sub-space transmissions & Alpha Centauri Planning Office memos all of THIS is currently available: 
*The entire EARTH GIRLS album is ready to be immediately digitally downloaded to your favorite listening device! 
*Our FREE Christmas present (the holiday single NORTH POLE PANDA) is also still available for immediate download! 
*TONS of wicked awesome NEW merch designs! 7 sweet stickers, rad tees & sweatshirts, masks, and USB album packs. 
*A VINYL copy of the album is in production, and Pre-order packages are available for (hope!) Record Store Day release! 
*AND...the CD is NOW HERE! All the music! The fantastic ART including CD-exclusives! AND CD-only story versions!   
*PLUS (good heavens, we did a lot!) all album orders for a limited time still receive a FREE copy of the BONUS MATERIAL USB--which happens to also be available by itself in our GIFT BOX PACKAGE. 
That's where 2020 ended and where we launch from as 2021 gets kick-started! 
We understand all these words can be a bit much to process for the Tweet Brained. So much information can paralyze one with choice! It may help to remind you that the CD and the vinyl include their own extra and exclusive art, stories, and goodies. The vinyl version will contain special inserts including stickers and a tour poster; both formats will also feature different song versions and orders for the super geeks, collectors and even mildly interested fans :) 
Oh, but wait--there's MORE...you can have ALL FOUR things (download, CD, Vinyl, USB stick) and therefore EVERY POSSIBLE song version, every piece of art (we really can't stress how amazing and cool the art is!) by purchasing THE MOTHERSHIP SET for $30. That's the price of JUST a piece of new vinyl! 
And as if that weren't enough for a measly $10 upgrade you'll get the FULL STICKER PACK (7 stickers valued at $3 each) with THE STARFLEET ARMADA PACK featuring ALL music formats, ALL art, ALL inserts & ALL stickers for $40.  YOWZA! 
Ooftah! [Breathe] And now looking FORWARD (gads, more???) we're also happy to announce that HeadEye will be kicking off SEASON THREE of AFTERNOON DELIGHT'S "Tuesday Space Jam" webcast in February, and we've heard rumbling rumours around the hull that the Saturday Night Shenanigans concert series is making a comeback!  
And as if this wasn't all enough 2021 promises the beginning of the follow-up album, solo material from Dr. Roberto, development of the MUSICAL, and a possible crossover event with The Sconnsyltucky Ooftah Boys. [Swoon. Faint.] 
So yeah...we've got a big year planned :)  
NOW is the time to get caught up on the Sci-Fi adventure that is the universe according to HeadEye! Peruse the website, make sure to stop by the MUSIC and MERCH links, and strap on your seat belts because 2021 is gonna be a wicked ride! 
(Originally posted August 2021)
THE VINYL HAS LANDED!!!
EARTH GIRLS Vinyl "Best Of" Remixes, Full Album CD with Bonus Material, and the UNCUT full Digital Download are ALL NOW AVAILABLE!
The Sci-Fi universe of HeadEye is expanding! The completion of the initial EARTH GIRLS album trilogy is here with the release of the VINYL RECORD! It's a true collector's item chock full of special goodies and exclusives, featuring:
*All new original art by HeadEye Art Director Nate Fehlauer of wiscyjones.com including a bi-fold center spread of the mothership Disco Ballin' Room that will blow your mind! 
*A HeadEye Intergalactic Local Cluster TOUR POSTER!
*One of the current SEVEN STICKERS! 
*A skeleton key insert with intimate album details.
*An album sleeve with lyrics and a full HeadEye origin story! 
*New remixes, special mastering, and an amended album order exclusive to the vinyl! 
*Plus the CLEAR VINYL will psychedelicize your listening experience!
The concept behind this vinyl album from day one has always been to provide you with an old school TOTAL IMMERSION listening experience--a feast for your senses--totally original Space Opera Rock music, dense Art to pour over while listening, and a literary short story to transport you deep into the Magellenic Clouds fantasy world from which HeadEye came.  
We're confident this package will absolutely be unlike anything you've seen, heard, or experienced before. Visit the MUSIC PAGE in the toolbar above, and don't forget to scroll down for ALBUM PACKAGE deals! 
[Originally posted 2-22-22]
The Return of the HeadEye! 
 HeadEye's BACK from Tralfamador unloading gigawatts worth of new original content!!!
For many moon cycles Satellite 73 has been quietly beeping into the void along its synchronous orbit, silently continuing to gather data within this temporal linear-time reality while HeadEye attended an emergency gathering of the HeadEye High Council; but here upon the Grand Twosday 2.22.22 portal alignment we've received the first sub-space messages detailing the return! And boy oh howdy is it exciting stuff!! 
First, in honor of Twosday HeadEye is releasing the FINAL single from the EARTH GIRLS album and it's a Double-A-Side TWOFER! Click the MUSIC tab above to check out Art Director Nate's cover art and stream both "The Lovesong of J. Eugene Hedrington" (a HeadEye duet with Jazmine Perdomo featuring THE GONZO PROJECT rhythm section of Dave Johnsen and Zach Martin) and "When I Sleep I Dream," the final song of the EARTH GIRLS cycle and of the original full musical concept (featuring lead vocals by Sylvia Popichak, Dave Johnsen again on bass--a Dave Twofer!--and School of Rock alum and RSP drummer Pete Ciccone).  
But that's just the immediate cream of this big banana moon pie! 
Here's what's loaded in the digi-canons ready for roll-out over the upcoming Spring season: 
*The webcasts are back, but bigger and better than ever with a multi-camera shoot over at a new TWITCH.com site!  
*HeadEye's Historical Documents--previously exclusive communiques to the Tralfamadorian homeworld's HeadEye Council--will now be available via HEADEYE RADIO! Yep--a brand new radio show available for download or stream on the new Mixcloud site!  
*A MEGATON of new music hot to trot out including the first cuts from the follow-up album EARTH GODS, a covers album, an all-synth Classical album, and the first mumblings of a Bowie tribute! For the REAL deep fans there's even material forthcoming from fan favorite abductee Gil Powers (the pride of Coeburn, VA) and the interdimensionally challenged Sconnsyltucky Ooftah Boys. It's a rich, diverse HeadEye universe full of music!  
*All the above and even more access to behind-the-scenes goodies and exclusive content on a new PATREON site! In the words of the sages Ogilvy & Mather: Membership has its privileges.  
IN SHORT we're wrapping up the EARTH GIRLS era and charging the recalibrated warp coils for the next bigger and better chapter in the ever-developing HeadEye story! So go listen to the singles and get ready for HeadEye Mach 2, 2022! 
[Originally Posted 11-23-2022]
NEW SINGLE! Lead Track From Next Album, "IT'S LOVE."
 AND A QUEUE OF NEW ROLL-OUTS AS THE YEAR OF ERIS & FIBONACCI DAWNS 
It's finally here! Always and ever behind the scenes HeadEye and Earth Ambassador John Paul DeBard have been tweaking and even twerking away this Year of the Too Two Moon inside both the Earthbound Studio 73 and the orbiting Satellite 73 amassing a mountain of digital files as the next album, EARTH GODS, begins to take shape like so much space gas forming proto-planets and run-on sentences. We've intercepted transmissions of muttering musings about another vinyl LP pressing, and even rumours of a series of 45's, but this much we DO know for certain: the Grand Mothership has uploaded a new digital single from the future album in honor of Earth holiday CYBER MONDAY (AKA 11/28/22, or more accurately 28-11-2022), and you can listen to it NOW! 
"It's Love" is HeadEye's anthem of  unconditional universal love: Want love? Give it! And giving it to YOU is a cast of familiar EARTH GIRLS album contributors formulating a new mix. 
Lead singers SYLVIA POPICHAK and KIRA LOKAY are back blending their voices with our old friend & one-time Groovy Girl SARAH STOLL, newcomer NATALIE SCHWARTZ, and Music Director Jason E. Hedrington (who also provided the usual dizzying array of synth overdubs). They're ALL together delivering this timely message of hope for humanity who continues to teeter on the edge of oblivion. 
EARTH GIRLS drummer Bret Talbert, The Martian Hoo-man, is back with his bombastic delivery, and we're stoked as ether sailors to bring the Seti Alpha String Five onboard. 
And most certainly you'll be pleased as protons that Art Director Nate Fehlauer is still at the helm delivering the evolution in HeadEye imagery for the next phase!   
"It's Love" is available NOW! EXCLUSIVELY right here through the website at our /music page. You can stream it for FREE, though you are highly encouraged to pay the pocket change that will help support independent Art and further endeavors into the realm of love and healing humanity.  
OH! BUT WAIT! Oh-ho-ho that's not it!  
First of all we have a B-SIDE as well, and it's no ordinary B-SIDE! This is the first offering from a future COVERS ALBUM in the works, and it's a reimagining of Steve Howe's masterpiece "Mood For A Day" from Yes's FRAGILE. HeadEye and The Seti Alpha Strings take you on a mind meld to the center of your emotions. It's quite the trip!  
"It's Love" marks the first salvo in a whole line-up of upcoming goodies. We're finally dropping a PATREON, our Christmas hero NORTH POLE PANDA is back as a FREE DOWNLOAD for the holidays, and good golly the webcast that got us all through the pandemic is set to relaunch over on Twitch post-haste. Via the Patreon subscription service more singles are on the way, and the multitude of both historical and fresh content there will be a nebula-sized museum to behold.  
The Golden Apple is off and rolling. We're finishing 2022 with a musical evolutionary step, and stepping it up even further for 2023. 
Antennaes up! Tune in! Don't miss all that's coming down the digital pipeline as the HeadEye Sci-Fi adventure warps on!