The Head TrEyeumvirate (Triangle Earth Knights)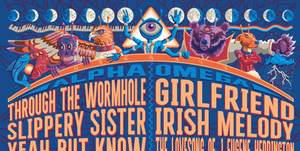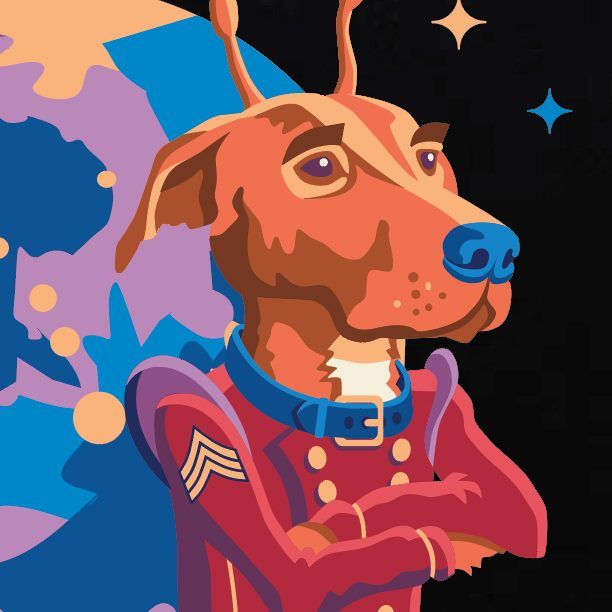 Mermutt
Ship's First Officer. Navigator and Counselor.
Rescued during his first research trip (a routine mission in the Sirius System's Sopdet Stargate) the Mermutt has been HeadEye's loyal companion ever since. Elevation to trusted First Officer status was a mixed blessing for Mermutt as it assured her place in the cockpit on every mission (thereby never leaving HeadEye's side) but the responsibilities of the station wear thin, and Mermutt is known to swing wildly from ecstatic enthusiasm to annoyance on the way to absolute despondency. Rumored to be referred to as Serious Sammy. But it's suggested you don't do that.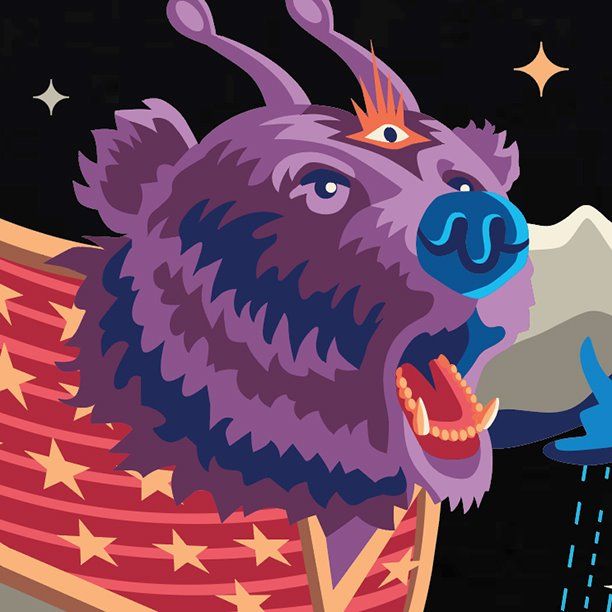 Dipper Dubhe
Ship's Head Engineer and Chef
The newest member of The Officers Crew Dipper was picked up during HeadEye's Outer Orion Arm mission to refurbish the ship with updated Rigellian components. A chance meeting in a holographic club lead Dipper to be hired to fill the ship's vacant Head Engineer position--a decision Dipper has quite vocally lamented ever since. As a member of an advanced race possessing energy harnessing powers superior to all other Local Cluster beings the fiercely loyal Dipper performs his menial tasks (many not in the original discussion) begrudgingly but faithfully.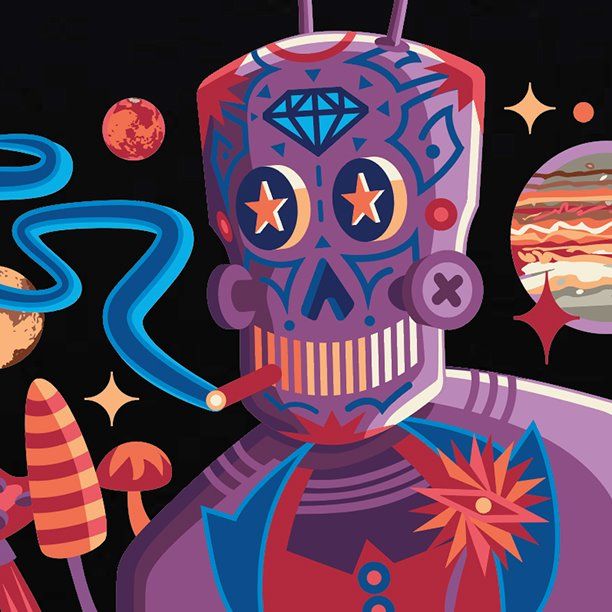 Dr. Roberto
Ship's Medical Officer, Ethnobotanist, and EDM Specialist.
"Doc," as he's known around the ship, is a popular figure in the Disco room. His duties as medical officer include collecting samples of medicinal herbs and roots on the worlds HeadEye explores...all of which he enthusiastically samples himself first. 
Dr. Roberto sometimes takes over the webcasts to present the droid-based electronic music that will be featured on his own solo album. Everyone on the ship knows him by his mantra "it'll cure what ails ya...and what doesn't ail ya too." 
Doc represents the current zenith of positronic brain development including taste receptors and chemical reaction processing--a side effect of which has led to sometimes being found incapacitated in "deep meditative synaptic trance" right when he is needed most.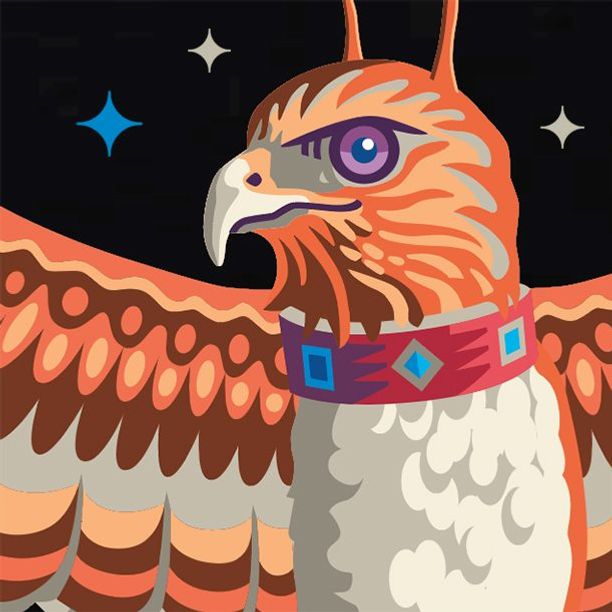 HawkEye
Ship's Security Officer and Recon.
Don't mess with HawkEye. 
In fact, don't even say HawkEye's name.
That's enough talk about HawkEye.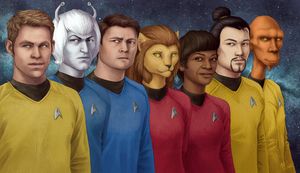 The Mothershippin' Flight Crew