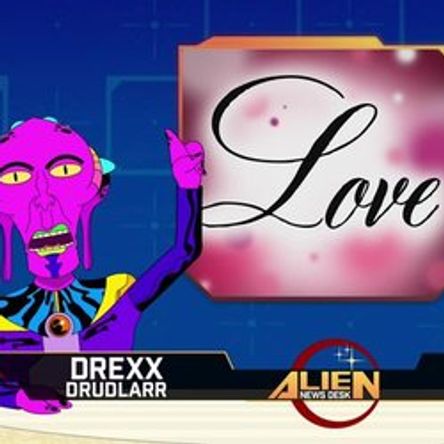 CURRENT NEWS!
Hot off The Pleadian Press! It's The Lateliest and Most Likeliest Greaterest TRUE GNEWS!!!
Read on below! And visit the /news-archive to catch up on our Sci-Fi adventure with important news clips from that thing you call "the past."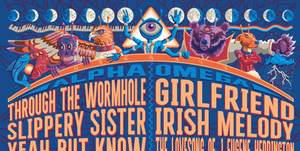 Crew Pix
THE FLIGHT CREW. The folks behind the Singles. 
Check out the FULL CREW and BIOS over at /the-crew
"Yes meets Frank Zappa and Warren Zevon. It's almost as if Rick Wakeman dragged the two of them into the future to write about the social media world we live in today."
                  --Ralph Pagano, VOICES OF THE VALLEY
"So music from outer space sounds like 70's Prog/Pop Todd Rundgren? Wait, that actually makes sense." 
                   --Eric Todd, YFM-Indie Music Promotion 
"The most exciting music I've heard in a long time."
                     --Christopher Shorr, Head of Theater Department, Moravian University
"I started playing it in my office and my coworkers were like 'this sounds like Rush and Chicago and Hall & Oates and Steely Dan and...'"
                      --Sylvia Popichak, Martin Guitar

"Ben-Folds-meets-Todd-Rundgren-meets-Pink-Floyd psychedelic-prog-pop-funk."
                     --Dustin Schoof, dustinschoof.com 
"Jason Hedrington is recording 'PET SOUNDS 2020' over here. He should name this album 'UNMARKETABLE.'" 
                      --Erik Santana, Lead Guitar, Hexting
"It's like Phish and Ben Folds and Little Shop of Horrors had a baby that Zappa babysat."
                       --Sam Beedle, Improv Troupe Synced Up, Touchstone Theater, Sam Beedle's Magical Happy Hour
"Fantastic! Well done! A hint of Todd Rundgren I hear."   
                        --Josh Ogden, Wynnfield Restoration